Garden Parties on a Budget – Costcutter's Top Tips!
Garden parities scream summer! But, many think that their budget gets in the way of hosting the biggest bash on the street. We're here to tell you that it's just not true! In this post, we're going to share with you our top tips for hosting a garden party on a budget – trust us.
With some careful planning and smart creativity, you can host the most amazing outdoor party and avoid the common pitfalls – we're paying particular attention to conscious themes and decorations to really impress your guests.
Right now we're all having a summer like no other, but we're not going to let that stop us, or you for that matter, from enjoying all the fun that summer has to offer!
1. The right theme can go a LONG way!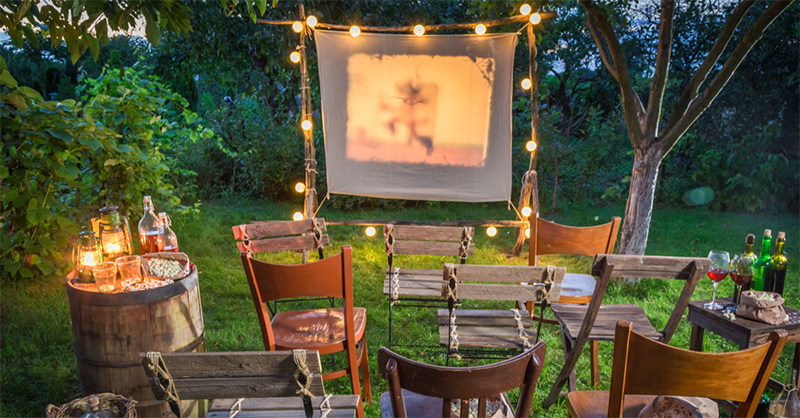 The beauty of going for a theme for your party is that for a relatively small amount of effort, you can impress your guests with decorations and food choices. For most people, just celebrating outside is enough to lift people' moods and give them a reason to celebrate. And, while you certainly don't need a theme to impress your guests, picking a theme makes the occasion seem even more special.
Here's some garden party theme inspiration:
2. Source frugal party decorations

Depending on whether or not you decided to choose a theme for your garden party will dictate your decorations. Planning is the best way to get everything you need well in advance of your event taking place. If you know you're going to be hosting parties often, buy your decorations in the sales, ensuring you buy things that are set to last and aren't disposable. Search online for your decorations, do some comparisons and avoid niche decorations that you might never use again.
Even better, don't overthink or be too fancy with your party decorations – the following options are usually really cheap and perfect whatever the occasion:
Balloons
Paper lanterns
Bunting
Jars & bottles (to fill with tea lights)
Streamers
Fresh flowers (from your own or a friends garden!)
Blow-up toys (like pool inflatables you take on holiday)
3. If your serving food, ask your guest to help out by bringing a side dish

If you're looking for great ways to make your budget stretch that little bit further, why not ask guests if they could bring a side dish will make a world of difference and it gives you one less thing to worry about.
Kindly ask your guests if they would bring a side dish or even a dessert. Don't feel like it's a burden, most guests are happy to have the opportunity to impress everyone with their prized family recipes!
If they're struggling for inspiration, what about this fantastic guacamole recipe, or even this delicious and refreshing Minty Fruit Salad.
4. Keep your drinks selection simple!

All too often, and because you're eager to impress, the drinks selection can get totally out of control. One great way to keep an eye on the budget is to plan what you're going to serve at your party.
Your drinks menu will change based on what theme you want to go with, but our advice would be to keep it as simple as possible. Buy what people like and everyone will have a great time.
Perhaps you could even ask your guests if they'd like to contribute with bringing something in particular?
Don't forget to cater for any designated drivers you'll have coming and make sure you have plenty of delicious drinks for them – just because you're not drinking, doesn't mean you want to settle for squash all night!
Support for you & Yours
Here at Costcutter, we want to give everyone the support they need – particularly at a time when everyone could use a helping hand.
That's why we're committed to providing you with handy hints and tips for everything from cooking to keeping the kids entertained.
After your day of sports in the garden you might fancy a night just to yourselves, away from the kids. If so, take a look at our latest blog post about tips on throwing a date night at home.
Be sure to check out our social media, website and blog for all the latest from Costcutter.