Easter Activities for All
With the Easter bank holiday around the corner, Costcutter have got you covered with some fantastic ideas to keep both yourself and the children entertained this Easter! Read on to find out more.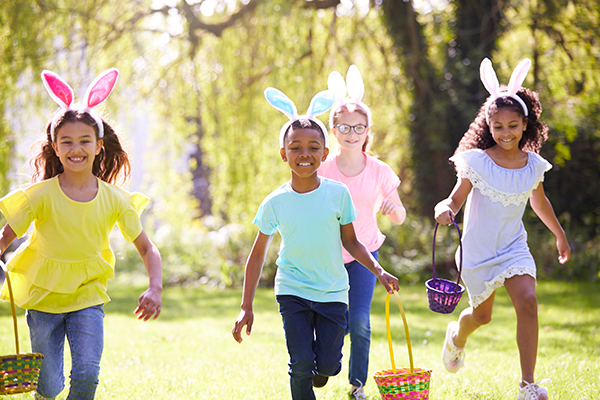 Egg-cellent Egg Hunt
Is it even Easter without an egg hunt? We're not sure it is! Why not mix it up a little bit this year and do the prep yourselves. You can't search for eggs without a basket to carry them in! So, let's create our own. There are plenty of templates online for you to print out or you could freestyle your own! Use some paper and cellotape it together along with a handle to create a basket and voila! You've got your own Easter basket. Dig out the colouring pencils and let's get creative. Cover them in chicks, bunnies, eggs and a 'Happy Easter'!
Don't forget to make some signs! Of course, you can you use the 'hot, cold' method when doing an Easter egg hunt, but instead you could create your own egg hunt signs for the kids to enjoy. Design them in the shape of arrows, bunny rabbits or even Easter eggs! Extra points for the colourful ones too. Here's some ideas to write on them;
Hop to it!

This way

You're getting warmer…

Too co



Don't forget to reuse them for next year when we might not have as much time on our hands too!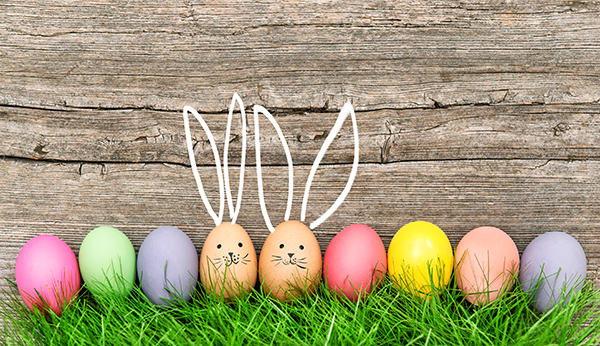 Egg Rolling
This Easter activity would have to be an all-time favourite of ours and this is how you do it.
Hard boil some eggs – the longer the better!

Let them cool down

Grab the felt tips and let the creativity commence!

Decorate your eggs so that you can tell them apart

Head outside to the garden

…ROLL!
The best thing about this is that you don't have to have a hill to be able to take part, you can also use a relatively flat garden. To find out the champion, see which egg can roll the furthest with the least amount of damage to it and crown your winner! If you want to have multiple games, make sure to boil a few extra eggs just in case the damage is too bad to re-roll.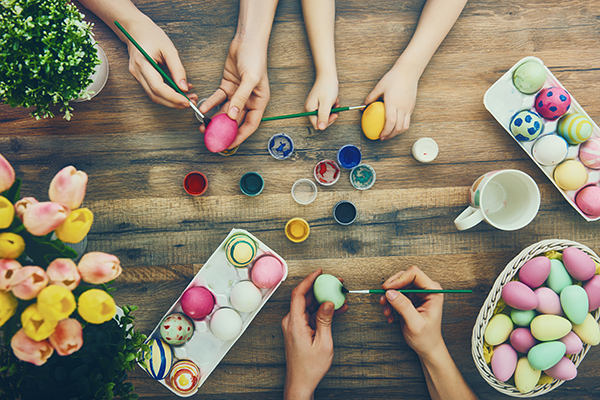 Get Crafty!
The above activities are great for a sunny day but just in case we find ourselves with a rainy day, let's stay indoors and get all art and crafty. You'll only need a few items to take part in the below;
Paper

Scissors

Pencil

Colouring pens/paint

Paint brushes (if you're opting to paint)
Draw an egg shape on a piece of A4 paper with your pencil and cut it out. Then draw shapes, patterns, or whatever your heart desires on them and get colouring them in. Then you can stick them up in your window and count how any other houses have done the same! Another form of egg hunt but it get's the whole family out an about if you fancy it.
Remember, if you take part in any of the above don't forget to let us know! Take a picture and tag us on Facebook or Instagram! We'd love to see your creations.