Make Mother's Day Sweet!
Mother's Day is just around the corner, the day to make any women in your life feel as special as she deserves. The key to anyone's heart is through their stomach's… right? So, we're here to give you some taste sensation recipes that are sure to keep make their eyes light up!
Key theme to these recipes… the deliciously indulgent Ferrero Rochers! The perfect treat to add to your sweet treats and make them even more special. You can grab a box of 24 of these from your local Costcutter for just £7… to treat your loved one (and yourself).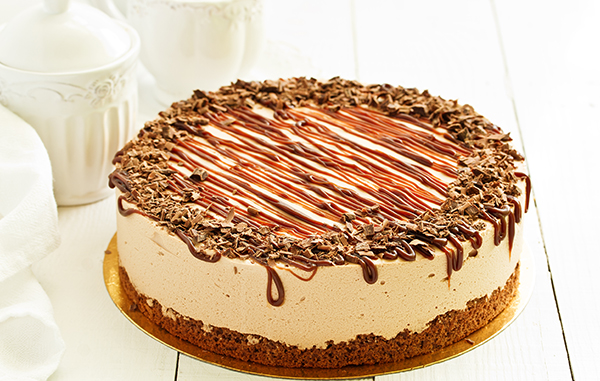 The Ferrero Cheesecake
This one is great for baking novices… as it's a no bake cheesecake. The perfect treat to tuck into and have a moment of pure chocolate-y bliss.
Ingredients:
- 200g of digestives

- 100g melted butter

- 500ml of double cream

- 500g of cream cheese

- 75g of icing sugar

- 300g of milk chocolate (melted and cooled)

- All 24 Ferrero Rochers!
Method:
1. Combine your biscuits and melted butter and press into the bottom of your tin to form the base
2. Once that's done mix your cream, cream cheese and icing sugar and melted chocolate until it goes stiff
3.Crush 12 of your Ferrero Rochers, leaving some nice chunky bits, and fold it into the cheesecake mixture
4. Pop your cheese mixture on top of the biscuit base and smooth down the top
5. Leave in your fridge to set over night (or for at least 4 hours)
6. Once set, add the rest of your Ferrero Rochers on top to decorate! You could even melt some more chocolate and drizzle over the top if you're feeling super fancy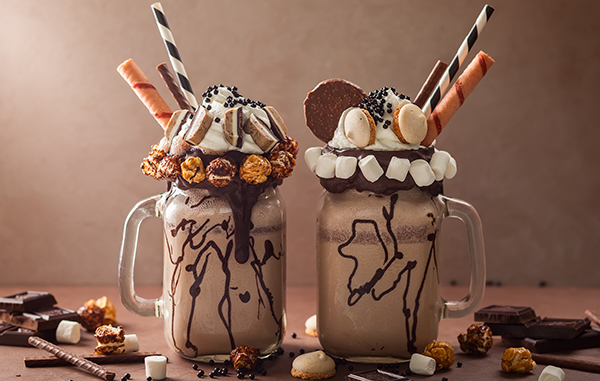 The Ferrero Freakshake
This recipe is a little unconventional, but we like that! Why just make a cake when you could make a deliciously cold, sweet and indulgent freakshake!
This one is super simple and just requires a blender or food processor.
Ingredients: (to serve 1)
- 1 cup of millk

- 2 scoops of vanilla ice cream

- 2 tbsp of Nutella

- 3 Ferrero Rochers
Toppings:
- Whipped cream

- Chocolate sauce

- Forrero Rocher!
Method:
Blend together your ingredients until smooth! Then add your toppings and have some fun with it!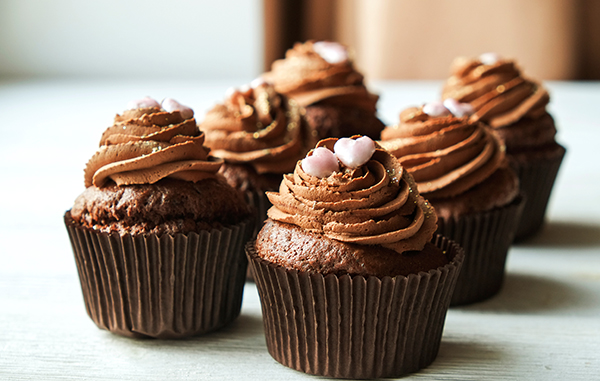 The Ferrero Cupcake
Now to end on a classic note. The humble cupcake, soft, fluffy and sweet. Everything you look for in a cake but with a Ferrero twist!
Even for beginner bakers these really easy to make and fun too. So, grab the ingredients below and give them a go…
Ingredients: (makes 12)
- 170g of caster sugar

- 170g of butter

- 130g of self-raising flour

- 40g of cocoa powder

- 3 eggs

- ¼ tsp of baking powder

- 12 Forrero Rochers
Method:
Preheat your oven to 180 degrees and line a cupcake tray with your cupcake cases
Pop a Forerro Rocher into each case (this is an incredible little surprise when you bite into the cupcake!)
Now to make the batter… beat together the sugar and butter until light and fluffy
Then add in your eggs and mix together until nice and smooth!
Sieve in your flour and cocoa powder and fold this in until just combined
Add a couple of spoons of mixture to each cupcake case and cover the Forrero Rocher!
Pop in the over for 15-20 minutes, until they have risen
Then add your favourite type of topping… icing, buttercream, melted chocolate – any will do!
We hope you've taken some inspiration from the 3 fabulous Ferrero Rocher recipes! From baking to blending, we've covered all bases. Mother's Day is here to celebrate any women in your life who you care about. So, share the love with some food – simple!