Pancake day with McDougalls
Pancake day is nearly here and we're looking for any excuse to dig out the frying pan and get started with a huge stack of deliciousness! Whether you like them sweet or savoury, let's all agree that no matter how you have them, they put a smile on your face.
In fact, we're pancake mad here at Costcutter – we've even done a recipe video on how you can make the perfect pancake at home.
In this post, we're talking all things crêpe – covering off our favourite recipes and how you can make celebrating pancake this year extra special despite not being a typical year!
Pancakes Made Easy With McDougalls
With McDougalls Classic Pancake Mix, perfect pancakes are as easy as adding a splash of water and cracking an egg! An effortless combination of flour, milk and seasoning - McDougalls Classic Pancake Mix gives you the power to produce 12 perfect pancakes, easily.
How easy is it? Well, you simply need to add one egg and water to mix up enough batter for 12 classic pancakes before cooking, flipping and serving – simple!

What's more, McDougalls Classic Pancake Mix isn't just for Pancake Day – it's a handy store cupboard staple to enable you to whip up an easy dessert in a rush.

So, whether you're a lemon and sugar purist, prefer chocolate and banana goodness, or are a fan of all things fruity - McDougalls Classic Pancake Mix helps you make 12 classic pancakes without the fuss.
Our Perfect Pancake Recipe
Okay, let's jump in and start at the very beginning with our recipe for perfect pancakes. It's important to get a smooth mix, we don't want to see any lumps in your batter as these mean you'll have big floury pockets in your pancakes – not good.
Next, mixing in melted butter is our trick for the richest tasting pancakes and it gives the batter a velvety consistency.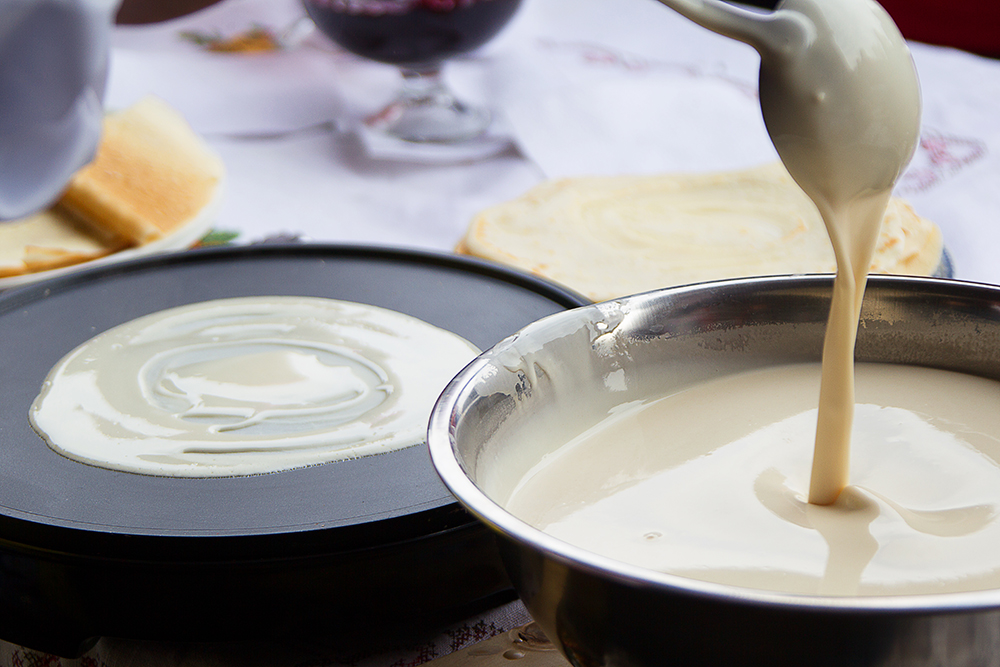 American-Style Fluffy Pancakes
If your household is anything like ours, then the debate rages on; American-style pancakes vs. thin French crêpe.

Most may agree that for Pancake Day, it's got to be thin pancakes. But, if you're in the mood for a pile of the fluffiest, lightest and most delicious American-style pancakes you've ever tasted – look no further than our American-style pancakes recipe in collaboration with McDougalls.
We love our American-style pancakes with blueberries and maple syrup and, despite not being the 'traditional' choice for Pancake Day – they make the perfect breakfast or brunch.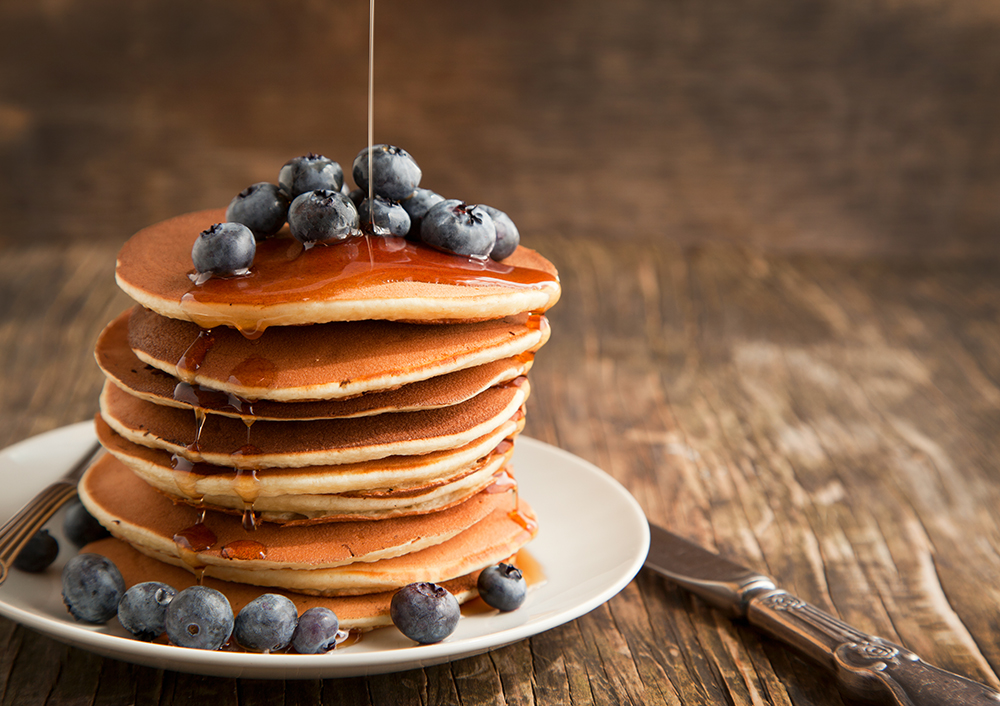 Easy Vegan Pancakes
You may assume that by swapping out ingredients in such a simple recipe would be a tricky thing to pull off – but, you need to worry. It's really simple to replace the animal-based ingredients with plant-based ones and make easy, delicious vegan pancakes.
All you need is:
220g of plain flour
680ml of almond or oat milk
½ tsp of salt
5 tbsp of vegetable oil, plus a splash for the pan
Making vegan pancakes is just as simple as making regular ones. Start by adding your flour and salt into a mixing bowl, making a well in the centre that you gradually pour the almond or oat milk into, whisking as you go to ensure a smooth, lump-free batter.
Once you have a smooth batter with all the flour dissolved, add the oil and whisk again until combined.
Heat a splash of oil in a non-stick frying pan and, once hoy, add a ladle full of batter before tilting the pan to spread it around into an even circle coating the bottom of the pan.
Keep on the heat until the batter firms up, once the raw liquid batter on top feels firm, use a spatula to help lift the underside and flip to cook the cook both sides until they are an even golden brown.
Remove from the pan and onto a plate in the oven to keep warm whilst you cook the rest of the batch.
There you have it, it's as easy as that to create a super simple vegan alternative to your usual pancakes!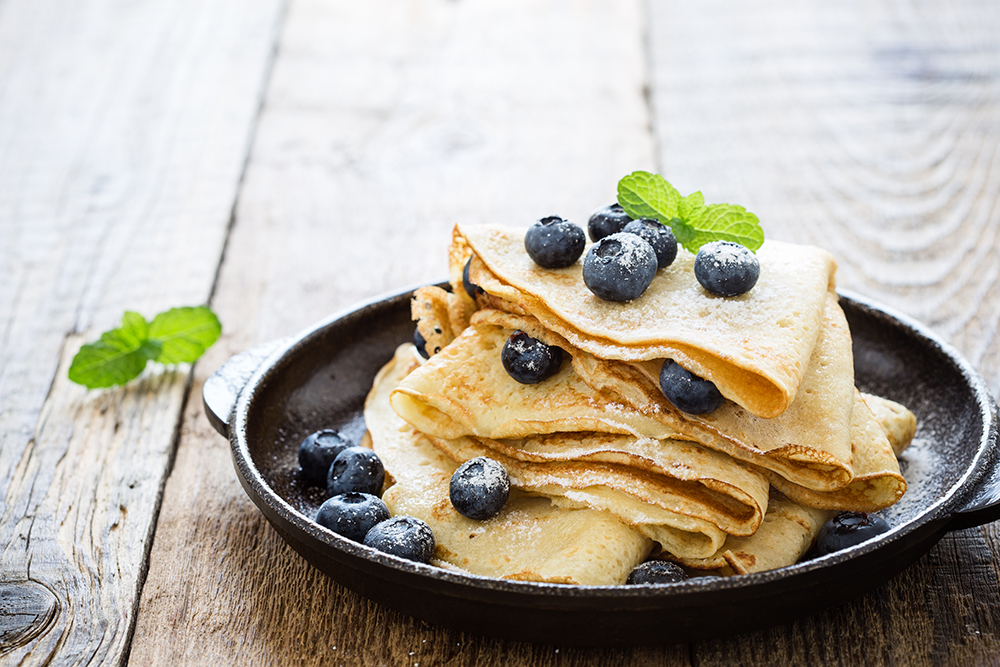 Support for you & yours…
Here at Costcutter, we want to give everyone the support they need – particularly at a time when everyone could use a helping hand.
That's why we're committed to providing you with handy hints and tips for everything from cooking to keeping the kids entertained.