Summer is here and we couldn't be happier! With restrictions slowly lifting and being able to see our friends & family, we think this summer could be a good'un!
We're feeling spontaneous BBQs, picnics in the local park and family-filled days out. Doesn't that sound dreamy? To go along with these summer occasions, you NEED the perfect food, and that's where we come in. Don't sweat it when it comes to the summer menu, we've got you covered!
Keep on reading to find out the must-try food this summer…
The BBQ
Organising a BBQ over summer could be stressful… but with these super easy foodie options, we've taken out a lot of the stress!
Impress your guests with this juicy and delicious BBQ chicken. Whack is on the BBQ and then serve with some potato salad and charred corn on the cob… perfecto.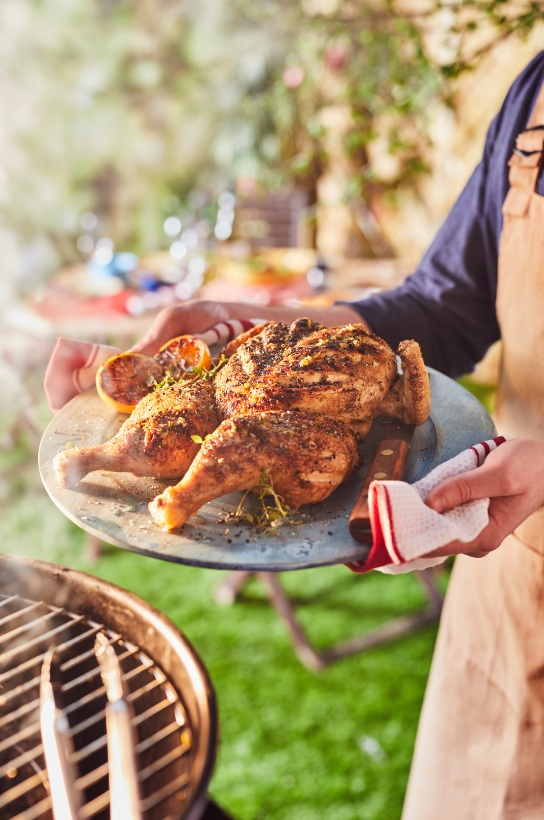 If you've got veggies in the family, or simply want something a little lighter then why not try out mouth-watering veggie halloumi skewers. The perfect combination of fresh, crunchy and salty. An easy option for a last-minute BBQ with friends.
If you want to go all out BBQ for your guests, then we recommend these gourmet hotdogs with sticky cider onions. A little bit of traditional BBQ with an added wow factor of these delicious sticky cider onions. A must-try this summer!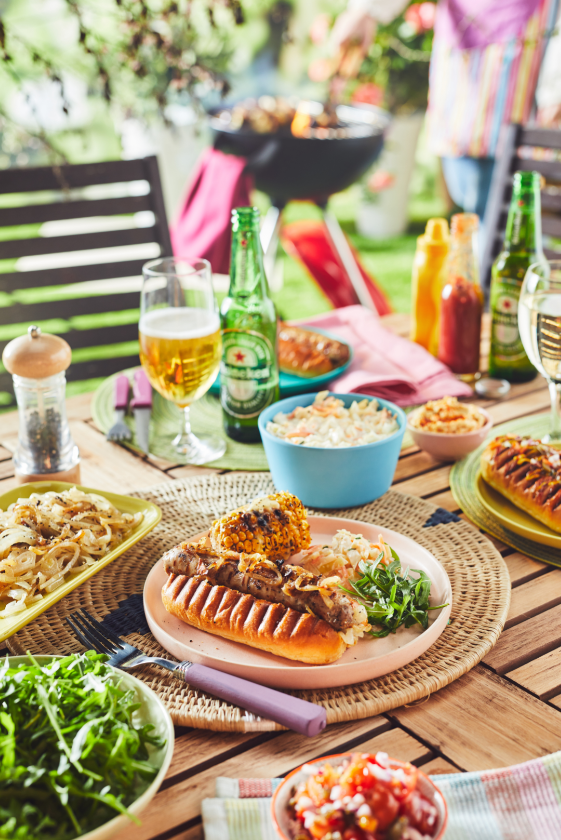 The Picnic
If you're heading out for the day and fancy lunch on the go then don't forget to pack some tasty food! The sun is shining and there is the perfect spot to lay out a blanket and grab some lunch.
How about taking a disposable BBQ? The glorious charred taste of a BBQ on the go – perfection.
For this we'd recommended out vegan kebabs with avocado dip. No need to worry about how to keep any meat cool throughout the morning. This is all veggie and all flavour!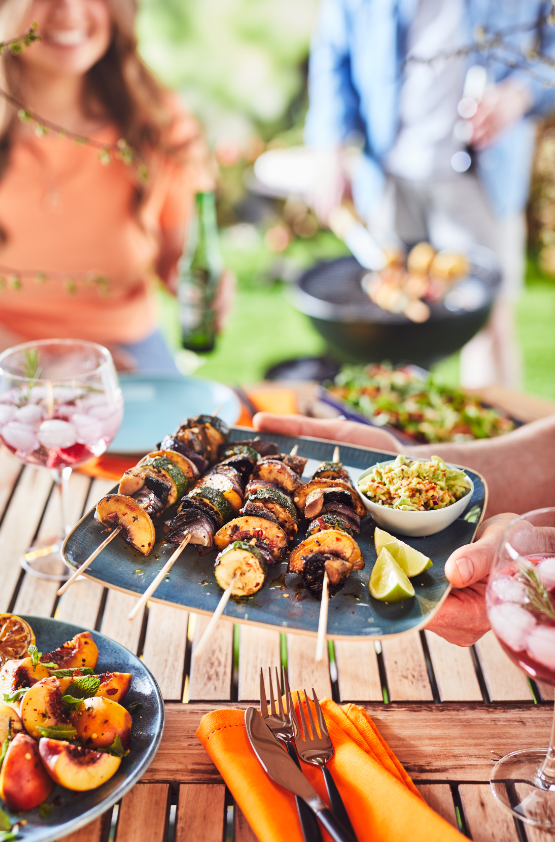 Be the perfect guest…
Heading to a friend's house for a summer day or evening? Then be the star guest and take dessert! Nothing screams summer more than refreshing and creamy Eton Mess – plus it's super easy to take all made up and ready to enjoy!
Make up individual portions then cover with cling film and store in the fridge once you arrive – just make sure there is enough, so you get one too!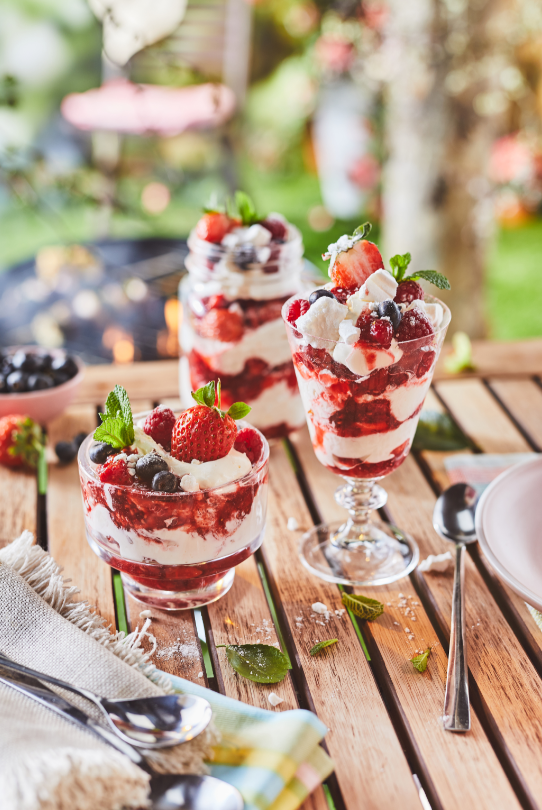 That's that. The easiest and tastiest recipes so see you through your summer of plans! Make sure you check out our Instagram for more summer recipe inspiration.